Cameron's background is in engineering and technical operations and includes process safety management. This experience means he will never compromise on safety.
Cameron leads a team that works quickly and flexibly, responding directly to client needs, scope changes or when multiple options need consideration. He fosters a problem-solving culture that combines technical expertise with creative thinking to optimize designs and minimize costs.
Designing with project execution in mind, the focus on constructibility and operability begins at outset. He fully engages with the operations, project, and procurement teams as well as the client engineering groups to collectively work out the best answers.  This approach means that what works on paper can be delivered in practice, optimizing long-term operations and maintenance, and driving down cost.
"My focus is on optimizing designs and minimizing costs so that we can drive long-term value for our clients' assets".
The team loves to get on site and delivers these services in support of operations, modifications, and projects. Right now, their focus is on helping clients repurpose equipment, finding ways to leverage short-term opportunities in the supply chain to add significant value.
Get in touch today to see how we can help.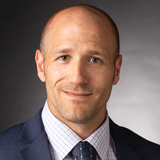 Latest posts by Cameron Boyd
(see all)