HOUSTON, December 5, 2019 — GulfStar Group ("GulfStar") is pleased to announce the acquisition of W&W Energy Services, Inc. ("W&W" or the "Company") by Petrofac Limited ("Petrofac"). GulfStar served as the exclusive financial advisor to W&W throughout the transaction, which closed on October 29, 2019.
W&W is a leading provider of production infrastructure-related services to oil and gas producers operating in the Permian Basin. The Company operates through two primary divisions: (1) Maintenance, Repair and Overhaul ("MRO") services and (2) Pipeline Installation and Maintenance.
W&W's MRO division provides in-the-field, routine maintenance, monitoring, and inspection of production-related equipment, well-sites and pipelines that is required throughout the entire life cycle of a well. Additionally, W&W's MRO division provides production facility construction, including the installation of tank batteries and compressor stations as well as their routine upgrades and expansions.
The Company's Pipeline division installs flexible and polyethylene pipelines, primarily for oil and gas gathering projects, well hookups and water transportation. Additionally, the Pipeline division provides ongoing retrofitting and maintenance services.
W&W is headquartered in Odessa, Texas with additional facilities in Midland, TX, Monahans, TX and Carlsbad, NM.
W&W will join Petrofac's Engineering and Production Services ("EPS") division and will continue to be led by its current management team with additional support from Petrofac's Houston office.
"We are excited to join Petrofac and become part of the growth plans for its EPS Division," said Jason Waters, President of W&W. "We see significant opportunity to leverage Petrofac's wide service offerings and its broad client relationships, which will benefit our customers and employees as the Company further strengthens its position in the market."
"We are very pleased to have had the opportunity to work with W&W and the Waters family on this important transaction," said Brian Lobo, Managing Director of GulfStar. "The acquisition of W&W is a significant expansion of Petrofac's U.S. presence and serves as a well-established platform for growth in the broader U.S. onshore energy market. W&W's maintenance and construction capabilities combined with Petrofac's engineering and procurement knowledge creates a uniquely qualified business, offering Permian producers a one-stop solution for both the maintenance and expansion of their production infrastructure."
The GulfStar team was led by Managing Director Brian Lobo along with Senior Vice President Ben Stanton, Associates Alex Pette and Sarah Wilson, and Analyst Andrew Winters.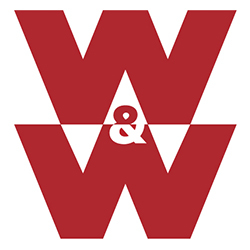 Latest posts by W&W Energy
(see all)