I grew up in South Dakota and made my way to the Permian via seven years of active duty in the Army and Army Reserves, including two tours in Iraq.  I believed the leadership and operations experience I gained in the military would transfer well to the energy industry – and it has.  I now live in Odessa with my wife and four children.
A new approach
I approach safety differently from most people in my position. That's because I have been a driver and operator myself, so I know what it is like out there alone.  I use the military 'battle buddy' system to help make everyone safer. This approach starts at job set up and continues until it completes.
Communication is key
When I set up a job, I aim to have more than one person out there.  Usually we have more than two vehicles on site, so it is two drivers – and for our knuckle boom crane trucks we also have swampers.  I match up buddies and I switch the teams around to keep it fresh.  Your job is to look after your buddy, helping each other, communicating well, and watching out for each other's safety.  My past experience has taught me that problems often arise from a lack of communication and from drivers doing their own thing without considering others on the site.
Delivering value
I also believe that treating customers honestly and fairly is the key to doing what I do successfully.  I keep my promises and when things do not go to plan, I share the cause and I plan to fix it.
This is something reinforced by the team at W&W. When I first joined the company, I worked in the pipeline division.  On my first day on the job I was installing gas line pickets on a project that had just been completed.  My partner in the heat that day was Jason Waters, W&W President.  As a new recruit, Jason spent the whole day with me and, like all good leaders, he led by example – doing a hard day's work while sharing his vision and values with me.
That hands-on, inspirational leadership continues to this day. We worked together again recently to meet an urgent client need to unload a complex manifold, where Jason came along as the swamper when no-one else was available to help get the job done and done well.
It is this commitment to getting the job done well – and solving problems – that delivers the most value for our customers. They simply tell us what they want, and when, and we figure out the 'how'.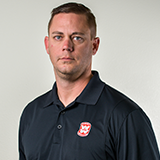 Latest posts by Dana Lipp
(see all)